Day 1 :
Paths Of Biomarkers | Clinical Case Reports | Lifestyle Medicine | Preventive Medicines | Personalized oncology | Immunology infectious disease | Cardiology and vascular medicine | Personalized Medicine & its Innovations | Advances In Molecular Diagnostics | Market Strategies & Challenges In Personalised Medicine | Personalized Drug Therapy | Personalised Medicine In 21st Century | Pharmacogenomics: Convergence of Pharmacology & Genomics | Genomics & Personalized Medicine | Genetics of Ebola Outbreak | Approaches to Stem Cells | Nanotechnology: Future of Personalised Medicine
Location: Doubletree by Hilton Chicago North Shore Conference Center 9599 Skokie Blvd. Skokie IL 60077, USA
Session Introduction
Director of Lifestyle Medicine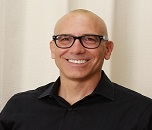 Biography:
Feyrer-Melk has developed a unique and practical background in Lifestyle Medicine, allowing him to effectively leverage technology and behavioral science to enhance personalized care. His extensive work with healthcare professionals and patients is grounded in proven health and lifestyle medicine principles, making him a thought-leader in the field. Dr. Feyrer-Melk serves as the Director of Lifestyle Medicine at the Optimal Heart Attack & Stroke Prevention Center, the Chief Science Officer for a Med-Tech company (Nudge, LLC) and is a valued consultant and speaker. He received his Ph.D. in Exercise Science & Wellness at Arizona State University under the direct guidance of Dr. Charles Corbin, and his M.Ed. in Human Performance at Bowling Green State University under Dr. Richard Bowers.
Abstract:
A predictive, preventive, and personalized medical approach can empower patients and practitioners to collaborate on a path of optimal health. In the quest to remain at the cutting-edge,practitioners must recognize and properly incorporate technologies that fit best into the personalizedmedical model. Therefore, to effectively leverage technology for the enhancement of patient health, one must gain an understanding of the big picture overview. This "30,000 foot" view offers the practitioner an understanding of where we are now, what trends we can expect, and where we are going in the future as we embrace the powerful contribution of technology in a predictive,preventive, and personalized medical approach.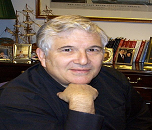 Biography:
Howard Moskowitz, Harvard PhD in experimental psychology (1969) is founding partner and chief scientific officer of Mind Genomics Advisors. He has published extensively in many fields, using the science of Mind Genomics, which he invented more than 30 years ago. After a distinguished dual career in science and business, he changed course, creating an institute to help younger professionals as well as students and business, benefit from the application of Mind Genomics to practical problems in society, including commerce, health, education, and socal issues. Along with hundreds of scientific papers, he has written/edited 27 published books, with an additional 15 books finished but not yet published.
Abstract:
Mind Genomics, a new science with old roots, reveals what aspects of the topic are important to people, how people differ in the way they respond to these aspects (mind-sets), messages most effective to drive choice and compliance for each mind-set, and finally how to identify the mind-set of a person on a topic, either through personal interaction (the personal viewpoint identifier), or through scored databases (the digital viewpoint identifier). Mind Genomics is a data-driven approach to understand the world of the everyday. A metaphor is 'cartography of the mind.' Knowledge is developed in a pointillist style, from the intimate, profound, comprehensive understanding of specific topics, be these situations (e.g., choosing hospital food), regimens (e.g., adhering to the proper schedule for taking one's drugs), choosing a service, products (e.g., a selecting a hospital in which to give birth), dealing with the 'customer/patient' with understanding (e.g., interacting with a teen age patient), etc.. We present the Mind Genomics approach, first in theory, and then in practical applications, showing how messaging can drive potential increases in adherence after discharge from the hospital, as well as better messaging to encourage colonoscopy, and finally messaging to convince the public that one's hospital is a better place in which to 'give birth.
Research Advocate,Cancer survivor warrior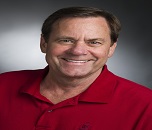 Biography:
Jack is a retired Insitutional Invesement Research Analyst, previously a career Sales VP in Information Technology who applied his skills in IT, Research and Clinical Trials to build a venture-stage firm recently acquired by ERT Inc. the largest supplier of Clinical Trials Management Software (CTMS) and electronic Patient Reported Outcomes/Clinical Outcomes Assessment (ePRO/COA) He is a popular, gripping, enagaging and fun speaker at leading Life Sciences Conferences around the US. And Europe
Abstract:
Jack Whelan an eight-year survivor of a rare, incurable blood cancer, recently diagnosed with an aggressive metastatic prostate cancer has moved from a career as IT Research Analyst to Research Advocate. Travel with Jack on an intensely personal and humorous bumpy ride on the road to Personalized Medicine still under construction while he is treated for his cancers. Hear his compelling, hopeful and helpful e-Patient observations about how to improve health care using some latest generation Information Technology. Come away with some unique insight that will change your assumptions about research and health IT; get new actionable ideas about how to begin to harness real world data to improve outcomes for patients as we seek safer more effective therapeutics using Advanced Analytics.A tireless Advocate he's an active with American Association for Cancer Research, received AACR's 2017 Distinguished Public Service Award, American Society of Clinical Oncology, the NCI's National Clinical Trials Network, Rare Disease Legislative Advocacy and other professional research and legislative advocacy groups. Jack hopes all of us appreciate the value and noble work of life sciences employees and companies involved in cancer research and care. A decided friend to BioPharma as an engaged, informed e-Patient Opinion Leader (POL) and advocate he regularly speaks to and for these companies, to open much-needed, lines of communications with patients, providers and policymakers.Jack understands the realities of his rare blood and metastatic prostate cancers as he has repeatedly relapsed and has been refractory to many of the therapies received thus far; however his goal is repeated periods of progression free survival during which the promise of science and delivery of successful therapeutics will be achieved. His website is located at Jack-Whelan.com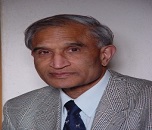 Biography:
Jain is a neurosurgeon with career in North America. After retirement from neurosurgery, he started a second career in pharmaceutical medicine and biotechnology in Switzerland. Currently he is a Fellow of the Faculty of Pharmaceutical Medicine of the Royal College of Physicians of UK. Prof. Jain is developing personalized medicine since 1998, and wrote the first monograph on this topic, which evolved into a textbook and the 2nd edition was published by Springer in 2015. His 465 publications include 27 books (5 as editor and 22 as the author), e.g., "Applications of Biotechnology in Oncology" (Springer, 2014) as the sole author and "Nanooncology: Clinics Lab Med" (Elsevier, 2012). Editorial board memberships of journals include "Technology in Cancer Research & Treatment) and "Nanomedicine".
Abstract:
Cancer is the most important area for application of personalized medicine, also called precision medicine. This workshop will deal basic principles of personalized oncology. Cancer is a multifactorial complex disease. Variations in behavior of cancer of the same histological type from one patient to another is taken into consideration in addition to variations among patients. Cancer varies both genetically and phenotypically between patients who may have the identical type and stage of cancer. Epigenetic factors also play a role. Each person's cancer is as unique as his or her fingerprint. Personalization of cancer therapies is based on a better understanding of the disease at the molecular level. Molecular diagnostics, molecular imaging, sequencing and monitoring of gene expression by microarrays are important technologies for this purpose. Integration of information gained from various 'omic' technologies such as genomics, proteomics, metabolomics, is important in developing personalized approaches. Identification of cancer biomarkers that can enable presymptomatic diagnosis, stratification of cancer, assessment of its progression, evaluation of patient response to therapy, and the identification of recurrences. Study of cancer pathways is providing new targets for anticancer drugs. Among the available therapeutics, matching of the right drug to the right type of cancer and appropriate combination of various options required for a complex disease is important. Improvement of drug formulation and delivery is facilitated by nanobiotechnology. Anticancer medicines can be targeted to the tumor and spare the normal tissues to reduce systemic toxicity.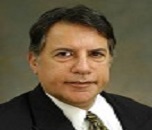 Biography:
Vincent Gallicchio received his PhD in hematology from New York University and his diploma in medicine from the University of Arad, Romania. He performed postdoctoral studies at the University of Connecticut Medical Center and conducted his fellowship in hematology from the Memorial Sloan Kettering Cancer Center. He has published more than 150 research articles in peer-reviewed journals on topics focused on stem cells and hematology, seven books, many book chapters, and has been awarded eleven United States and one international patents for developmental therapeutics for AIDS and cancer. He currently serves as director of stem cell therapy for out patient clinical use.
Abstract:
Personalized medicine encompasses many different components one of which is Regenerative Medicine. Regenerative medicine is a branch of translational research in tissue engineering and molecular biology, which deals with the process of replacing, engineering or regenerating human cells, tissues or organs to restore or establish normal function. This field holds the promise of engineering damaged tissues and organs by stimulating the body's own repair mechanisms to functionally heal previously irreparable tissues or organs. Regenerative medicine also includes the possibility of growing tissues and organs in the laboratory and implanting them when the body cannot heal itself. If a regenerated organ's cells would be derived from the patient's own tissue or cells, this would potentially solve the problem of the shortage of organs available for donation, and the problem of organ transplant rejection. Many of the biomedical approaches within the field of regenerative Medicine may involve the use of stem cells. Examples include the injection of stem cells or progenitor cells obtained through directed differentiation (cell therapies); the induction of regeneration by biologically active molecules administered alone or as a secretion by infused cells (immunomodulation therapy); and transplantation of in vitro grown organs and tissues (tissue engineering). Though use of cord blood beyond blood and immunological disorders is speculative, research has been done in other areas. Any such potential beyond blood and immunological use is limited by the fact that cord cells are hematopoietic stem cells (which can differentiate only into blood cells), and are not pluripotential stem cells, as embryonic stem cells, which can differentiate into any type of tissue, they can be induced to "dedifferentiate" as induced pluripotential stem cells. Cord blood has been studied as a treatment for diabetes. However, apart from blood disorders, the use of cord blood for other diseases is not a routine clinical modality and remains a major challenge for the stem cell community. Along with amniotic tissue, adipose tissue, chord blood, chord lining, and Wharton's jelly, have been explored as sources of mesenchymal stem cells (MSC) in order to treat conditions mediated as a function of aging and inflammation. MSC have been studied in vitro, in animal models, and in early stage clinical trials for cardiovascular diseases, as well as in osteoarthritic conditions, neurological deficits, liver diseases, immune system diseases, diabetes, lung injury, kidney injury, and leukemia. This presentation will review the use of MSCs in these clinical indications.
I.M. Sechenov First Moscow State Medical University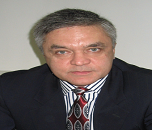 Biography:
Sergey Suchkov, MD, PhD. Professor in Immunology & Medicine. Born 11 January 1957, Astrakhan, Russia; two sons. Education: MD, Astrakhan State Medical University, Russia, 1980; PhD, I.M.Sechenov First Moscow State Medical University, 1985; Doctor Degree, National Institute of Immunology, Russia, 2001. Positions held: Post Doc Research Associate, Institute of Medical Enzymology; Head of the Lab of Immunology, Helmholtz Eye Research Institute in Moscow; Trainee, Laboratory of Immunology, NEI, Bethesda, MD, USA; Chair,, Department for Clinical Immunology, Moscow Clinical Research Institute; Executive Secretary-in-Chief of the Editorial Board, Biomedical Science International journal; Chairman & Director of the Department of Personalized Medicine. Honours: Secretary General, United Cultural Convention, Cambridge, UK. Memberships: New York Academy of Sciences, USA; EPMA, Brussels
Abstract:
A new systems approach to disease to pay its crucial attention on the trend would result in a new branch in the healthcare services, namely, predictive, preventive and personalized medicine (PPPM). The latter is defined as: "the capacity to predict disease development and influence decisions about lifestyle choices or to tailor medical practice to an individual…"To achieve the practical implementation of PPPM concept, it is necessary to create a fundamentally new strategy based upon the subclinical recognition of biomarkers of hidden abnormalities long before the disease clinically manifests itself. This strategy would give a real opportunity to secure preventive measures whose personalization could have a significant influence on demographics!The key benefits of PPPM would include: (i) to detect disease at a subclinical stage; (ii) to stratify patients into groups that enable the selection of optimal preventive treatment; (iii) to reduce adverse drug effects by more effective early assessment of individual drug responses; (iv) to improve the selection of new targets for drug discovery; (v) to shift the emphasis from illness to wellness.PPPM consists of a wide variety of tests and tools. The decision to utilize them or not is made at the microlevel – depending on the type of intervention it could be ordered by administration of hospitals and infirmaries, laboratories or clinics, by doctors, and sometimes directly by individuals/patients! Coordinated measures to optimize the progress should be well-focused on solving the accumulating problems in healthcare and the concomitant economic burden that societies across the globe are facing more and more. PPPM offers great and real promise for the future, and next generations will speak about the XXI century as a time, when healthcare services became predictive and preventive, and its outcomes – secured and guaranteed!
Founder Italian Lifestyle Medicine Association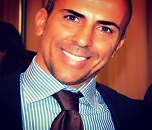 Biography:
Luigi Maselli received the Distinguished Doctor Award at San Raffaele University of Rome in honor of his significant contribution to Lifestyle Medicine in Italy. He is a neuroimmunologist with a PhD in Neurosciences and works as a Research Fellow at Sapienza University of Rome – School of Medicine and Dentistry and as a Visiting Fellow at Gabriele d'Annunzio University of Chieti-Pescara – School of Health Sciences. Dr. Maselli is the founding President of the Italian Lifestyle Medicine Association (ILMA). He is active in patient care, research, speaking, teaching and writing, and wrote the first Italian book on Lifestyle Medicine. After establishing his connection with the Institute of Lifestyle Medicine at Harvard Medical School, where he fell in love with Lifestyle Medicine, he established Lifestyle Medicine programs in several Italian universities. His overwhelming enthusiasm for life and propensity for helping others reflect the values that make Lifestyle Medicine unique- for the treatment and prevention of lifestyle-related chronic diseases.
Abstract:
Converging lines of evidence indicate that stress influences learning and memory processes. Hormones and neurotransmitters released during and after stressful events may hamper memory, executive functions and memory retrieval and it depends on the specific memory process or stage that is affected by stress6 and the activity profile of major physiological stress response systems.Unfortunately stressful events are very common in school daily life. School children often encounter stressful events inside, for example: exams, evaluations and deadlines, and outside of their school environment and nearly 70% of primary school children report symptoms of stress such as worries, anxiety or sadness. Situations like these could have a critical impact on students performance and on their cognitive ability. Indeed further evidences show that stress may induce a shift from a flexible, 'cognitive' form of learning towards rather rigid, 'habit'-like behaviour. All these stress-induced changes may explain some of the difficulties of learning and remembering under stress in the classroom. Taking these insights from research into account could bear the introduction of supporting strategies to facilitate processes of education for students and teachers as well. Brief mindfulness meditation and lovingkindness meditation are two aspects of mindfulness practice that have the potential to decrease students' feelings of anxiety and stress, and increase their sense of wellbeing and capacity for compassion for self and for others. School appears to be an appropriate setting for such interventions, since children spend a lot of time there and interventions can be brought directly to groups of children in areas of need as part of a preventive approach at little cost. Mindfulness means maintaining a moment-by-moment awareness of our thoughts, feelings, bodily sensations, and surrounding environment. Mindfulness practice may teach students "from the inside out" to cultivate self-management of attention and increase self-awareness by focusing on intrapsychic experiences, such as thoughts, emotional states, the breath, and other bodily sensations.
Director of Bioinformatics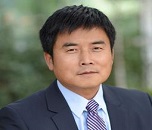 Biography:
Xiaowu Gai serves as the Director of Bioinformatics in the Center for Personalized Medicine at Children's Hospital Los Angeles. He is an Associate Professor of Clinical Pathology at the Keck School of Medicine at the University of Southern California. Prior to joining CHLA, Dr. Gai was the Director of Bioinformatics and Associate Director of the Ocular Genomics Institute in the Department of Ophthalmology at Harvard Medical School & Massachusetts Eye and Ear Infirmary, Boston. Prior to that, Dr. Gai served as the Director of Biomedical Informatics at Loyola University Chicago Stritch School of Medicine.
Abstract:
The bioinformatics needs of a large personalized or precision medicine program exemplify the 3Vs of big data challenges: volume, variety and velocity. At the Center for Personalized Medicine at the Children's Hospital Los Angeles, we offer a variety of genomics-based somatic and germline genetic tests (single-gene, gene-panel, whole-exome, whole-genome, chromosomal microarray) for a large number of pediatric patients with either cancers or constitutional disorders. To address the needs and challenges, we implemented a hybrid informatics solution in terms of both the IT infrastructure and the bioinformatics tools. First of all, we employed an on-premise High-Performance Computing Cluster (HPCC) to address the mission-critical computing needs, established the parallel IT infrastucture in AWS cloud for redundancy, bursting nature of our computing needs and cost-effectiveness. Similarly, while implementing a phenotype-driven analytic platform for these genomics-based tests, we used a combination of open-source and custom software tools, striving to provide the most cutting-edge bioinformatics solution at an academic medical center. Examples of our custom solution include 1) a cloud- and web-based variant store using the OpenCGA package that we developed in collaboration with the Genomics England Project team for storing and analyzing somatic and germline variants from whole-exome sequencing and whole-genome sequencing of thousdands of patients, 2) an algorithm for computational phasing two candidate heterozygous variants in a single gene and for improved clinical diagnosis rate of recessive disorders therefore, and 3) an NGS coverage analysis algorithm that is 10 times more efficient than the most popular similar tools, namely SAMtools and Sambamba.
President Boston Biotech Clinical Research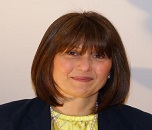 Biography:
Fratazzi devised the concept of SCIO and founded the first SCIO –BBCR Consulting in 2009, with the objective of actively contributing to innovation in the clinical process. She acts as a consultant to drug and device companies, and investors. She is a renowned Immunologist; contributed to the registration of 4 drugs. Recipient of 2013, 2014 and 2015 Best Pharmaceutical Consultant, Member of Advisory Board and Board of Directors; Invited speakers and chairman at international conferences. Dr Fratazzi received her early training at the Johns Hopkins University and Harvard University in the USA, and at Imperial College in London.
Abstract:
Precision medicine identifies the evolving field holding the promise to transform our health care system, which consumes almost $3 trillion a year. Clinical trials are at the heart of the drug development process. They represent a significant proportion of the total cost and effectively define the critical path to a regulatory submission. Even the most-simple study costs over $1m and in the later stages of the development phase they can cost hundreds of millions of dollars and take several years to complete. Historically, the clinical trial process had been designed to develop therapeutics for the average patient. This one-size-fits-all approach has demonstrated not effective, as demonstrated by the rising cost and low success rate of clinical trials as well as the percentage of non-responder patients in clinical trials. Precision medicine is the tailoring of medical treatments to the individual characteristics of each patient, and the ability to classify individuals into subpopulations based on their susceptibility to a particular disease or their responses to a specific treatment. The development of precision therapies is closely associated with subpopulations defined by biomarkers. The design of clinical trials for these subpopulations represents a challenge from the perspective of population size, determination of response thresholds and co-development of diagnostic assays to support novel therapies. A fundamental shift in perspective and a willingness to challenge the clinical trial process is required. The SCIO-concept solution provides innovation to the trial process in which new technologies find the ideal background to be developed and applied.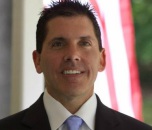 Biography:
Miglarese joined Caris Life Sciences as Vice President, Research & Development in August 2015. Prior to joining Caris, Dr. Miglarese founded OncoNex Consulting LLC and served as an advisor and interim Chief Scientific Officer for Cielo Therapeutics. Before that, he held various positions in the BioPharma sector including Chief Scientific Officer at GeneCentric Diagnostics, Vice President of Oncology Translational and Clinical Science at OSI/Astellas, Assistant Director of Translational Research at Array BioPharma and Section Head in the Department of Cancer Research at Bayer HealthCare Pharmaceuticals. Dr. Miglarese received his BS in Biology from Virginia Tech and earned his PhD from the Department of Microbiology and Immunology at the University of Virginia. He continued his post-doctoral training at Pfizer Central Research and in the Department of Dermatology at Yale University School of Medicine.
Abstract:
Despite significant advances in precision medicine in oncology, the performance of predictive biomarkers and companion diagnostics remains profoundly suboptimal. Clinical benefit from specific cancer therapies is determined by subtle differences in tumor system biology that are inherently difficult to access. Accordingly, highly multiplexed methods are required to evaluate these perturbations. We developed the ADAPT Biotargeting SystemTM which employs aptamer-based polyligand profiling to distinguish a wide range of complex yet subtle phenotypes including response to molecularly targeted therapy. We show that the ADAPT Biotargeting SystemTM can distinguish tumor tissues from breast cancer patients who either did or did not derive benefit from HER2-targeted trastuzumab-based regimens. Test performance was assessed by calculating AUC values from ROC curves and by generating Kaplan-Meier plots using time to next therapy (TTNT) as a surrogate measure of clinical benefit. ADAPTTM test-positive patients showed improved clinical outcomes from trastuzumab-based treatment (median TTNT of 429 days versus 129 days for test-negative patients [n=61, HR=0.384, p=0.001]). Interestingly, the ADAPT test also identified patients who received significant clinical benefit from trastuzumab-based therapy despite having HER2-/low scores by IHC (median TTNT of 421 days versus 199 days [n=23, HR=0.119, p=0.001] for chemotherapy alone). Thus, the ADAPT Biotargeting SystemTM has the potential to identify the patients who would benefit from trastuzumab-containing regimens despite standard HER2 testing suggesting otherwise. We are currently building a number of ADAPT assays to improve upon suboptimal predictive biomarkers currently used for a wide range of cancer therapies.
University of Milan Medical School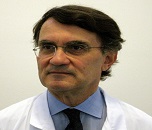 Biography:
Vincenzo Silani completed his MD from the University of Milan Medical School and he is Professor of Neurology and Chairman of the Department of Neurology and Laboratory of Neuroscience at the same University and at the IRCCS Istituto Auxologico Italiano. Director of the "Dino Ferrari" Center for Neuromuscular and Neurodegnerative Diseases, he has plublished 250 papers in reputed journals. He is Fellow of the European Academy of Neurology (EAN) and has been serving as an editorial board member of different journals. Actively involved for several decades in both clinical and basic research in ALS, he is leading a large academic clinic devoted to the diagnosis and treatment of neurodegenerative diseases such as ALS, FTD, PD, HD, and AD.
Abstract:
ALS is still a progressive and uniformly fatal neurodegenerative disease: extraordinary progress in understanding the biology of the disease and the number of genetic factors identified provide new reason for optimism that meaningful therapies will be soon applied firstly in patients with a genetic basis. Cases of ALS with C9orf72 mutations are so frequent both in familial and sporadic patients to justify a personalized treatment: the antisense oligonucleotide against SOD1 (another critical gene in familial ALS) delivered intrathecally for patients with SOD1 familial ALS in a phase 1 trial demonstrated no safety or tolerability concerns (Miller et al., 2013). Furthermore, C9orf72 is critical also for Frontotemporal Dementia (FTD), being one of the leading causes of the disease. Precision medicine applied to the ALS/FTD patients carrying a C9orf72 mutation may represent a proof of principle for the extraordinary role of precision medicine in neurodegenerative diseases. Further supporting this application, antisense oligonucleotide are able to reverse pathological features in neurons derived from iPS cells or in fibroblasts obtained from C9ALS/FTD patients, providing an elegant model for a parallel in vitro and in vivo precision medicine. Converging efforts tend to suggest that precision medicine applied to ALS/FTD will soon lead to successful strategies for attenuating the lethal course of both disease.
Sydney Kimmel Medical College of Thomas Jefferson University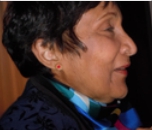 Biography:
Madhu Kalia is currently working in the Department of Biochemistry and Molecular Biology, Sydney Kimmel Medical College of Thomas Jefferson University, Philadelphia Pennsylvania, She has published numerous research papers and articles in reputed journals and has various other achievements in the related studies. She has extended her valuable service towards the scientific community with her extensive research work.She is the recipient of numerous awards for her expert research works in related fields. Her research interests reflect in her wide range of publications in various national and international journals
Abstract:
The fundamental goal of molecular diagnostics in oncology is to accurately identify the cancer. Recent trends in genetics, molecular diagnostics and the liquid biopsy are shaping every aspect of oncology today. Liquid biopsy and related technologies have expanded the study of tumor dynamics and mutational drift over time. Liquid biopsy provides a useful surrogate for traditional tissue biopsy as an easy, non-invasive access to molecular information about the tumor genome. It helps identify therapeutic targets, follows acquired resistance mechanisms and serves as a diagnostic/screening tool. This presentation will discuss the current status of liquid biopsy, its trends, its limitations and its future potential in oncology. Over the past six years discoveries in molecular diagnostics coupled with developments in the biotechnology of liquid biopsy, have led to enormous progress in the diagnosis and treatment of patients with cancer. These advances have improved the detection limits of cancer and have greatly improved treatment decisions. As the spectrum of genes implicated in cancer expands and the technologies used in liquid biopsy grow, there is every reason to expect that there will be more improvement in the diagnosis and treatment of cancer.
Fraunhofer Institute for Cell Therapy and Immunology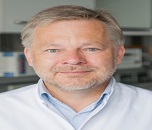 Biography:
Recognizing that design of molecular interactions of larger molecules often exceeds our present scientific capabilities, Michael's personal interest lies in the advancement of combinatorial methods at the border line between molecular biology, medicine and chemistry and its exploration for pharmaceutical and medical relevant research. He has been working with enzyme inhibitors as well as membrane and nuclear receptors. Present activities focus on the improvement of peptide phage display methods to establish novel cell type specific ligands and towards a better understanding of the immune response amongst others in allergies and infectious disease.
Michael studied chemistry in Hamburg with a diploma thesis on bioluminescent nucleic acid derivatives in 1985. Three years later he received a doctoral degree at the former German biotechnology center GBF (Braunschweig) for protein design of protease inhibitor hPSTI. After postdoctoral years in protein crystallography and research on melanocortin receptors he served as CSO and CBO for phage display and CRO companies between 1998 and 2009, when he was appointed group leader of a continuously growing group at Fraunhofer IZI in Leipzig. He is now also heading a spin off company in Leipzig for epitope mapping services.
Abstract:
Mapping of antibody epitopes with standard peptide phage display is a common but not always really satisfying approach. Refinement of library parameters for and application of deep sequencing in combination with a novel software analysis tool results in epitope information based on hundreds or more sequences presenting epitope/mimotope variations. The approach does not require more than 2 selection rounds and can be run in a relatively short time. Even when applied to sera we observe significant enrichment of motifs disease related antibody epitopes. These can all be retrieved from a single set of data obtained from a single phage display experiment with 1-2 µl serum. Due to the statistic approach based on short motifs of 3-4 amino acids structural motifs are also revealed.
This detailed epitope/mimotope information can be used to generate peptides for various applications. This presentation will deal with the immunodiagnostic tools that can be generated from our data. We are able to generate arrays that enable for the first time an individualized analysis of a patient's immune response even towards individual cross reactive proteins. In the case of allergies it allows us to determine potential cross reactivity to related species, since an individual epitope's cross reactivity can be predicted from sequence alignments.
The technology is today well enough established to approach larger projects like our present efforts to map most major food allergens or the identification of markers for virus serotypes.
Asfendiyarov Kazakh National Medical University
Biography:
Sharipov К.О. 1990 year graduated from the Pharmacy Faculty of Almaty State Medical Institute,1994 year completed dissertation of chemical science in Institute of Chemical Science of Kazakhstan Republic,2003 year he completed doctor's dissertation of biological science and from 2004 year he is full professor. He has published more than 100 articles in reputed journals and presentation of scientific reports on the different international conference and seminars (Russia, France, Germany and China). He is editorial board member 2 journals: "Trace elements in medicine" Moscow, Russia, "Actual problems transport medicine" Odessa, Ukraine.
Abstract:
Medicine of the XXI century is inseparably linked and more often uses data of omiks technologies for the diagnosis and treatment of different diseases. The using of myltuomics technology in biomedicine contributes to the formation of innovative concept of individual approach to each patient, i.e. personalized medicine. In the development of personalized medicine not only use genomic technologies and genotyping, but other omiks technologies such as metabolome research, methabonome, metallom, etc. Metallom – is a quantitative measurement of metallom components (products of interaction of ionic and atomic forms of metals with endogenous ligands) Nowadays the role of many chemical elements is established in processes of growth, differentiation, regeneration, cell apoptosis and necrosis, as well as in the pathogenesis of some diseases, which is accompanied by significant changes in the element status of body. In our research's we determined the content of metallom component more than 25 chemical elements including vitally important in people's hair and improved personalized approach to each patient based on identified regularities of quantitative changes in the body. As would be expected elementogramma of examinees people were mostly in the normal range, and some deviations had multidirectional nature. Deviation of essential and trace elements from norm was more specific (for such elements as cobalt, zinc and copper downward and for silicon upward, that might indicate or lead to in the future to certain orphan diseases or disturbing signal comprehensive study and personalized approach).Thus, we can conclude, that a personalized approach to increase the effectiveness of treatment for each patient with using myltuomics technology and provides specific therapeutic effects, reducing the risk of unwanted side effects, precludes mistake assignment ineffective drugs reduces the cost of treatment and develops predictive and preventive medicine.
MM Medical College & Hospital

Biography:
Manjit S. Bal is MBBS & MD (Pathology) from GMC Amritsar (India), and has a fellowship (FICP) in Pathology; he retired after >37 years of govt. job icluding >31 years as faculty and 17 years as department head; currently, professor Pathology in a pvt. Medical College. Areas of interest: Histopathology, Cytology, Oncopathology; he had trained 115 postgraduates and published 111 papers in Indian & over sea journals; He is an Editorial Board Member and reviewer for reputed journals. He is a regular columnist of health articles in Punjabi for Indian & over sea news-papers; he has authored 11 books in Punjabi, English & Hindi on health topics and literary. Non-medically he has produced two films on his own stories, script, music and lyrics; has a music CD on flute; has traveled widely in India and abroad (USA, Canada, Australia, Singapore etc.) to participate in scientific conferences & as tourist.
Abstract:
Biomarkers are produced by cancer cells or other cells in response to cancer or some other conditions. These are also produced by normal cells, however higher levels appear in malignancy. Most biomarkers are proteins though recently, patterns of gene expression and changes in DNA have also begun to be used as tumor markers. Various biomarkers are in clinical use, some are associated with only one type of cancer, whereas others are associated with two or more cancer types. No "universal" tumor marker has yet been found to detect any kind of cancer. Sometimes, non-cancerous conditions can also cause elevated levels of certain markers, so there are some limitations to their use.
Cancer of Prostate is the second most common cause of cancer and the sixth leading cause of cancer death among men worldwide (Sartoria & Chanc, 2014). In India also, accoding to reports of four PBCRs (Delhi, Kolkata, Nagpur and Thiruvananthpuram), prostate is the second leading site of cancer
Prostate-specific antigen (PSA), is elevated in prostate cancer. In 1994, the FDA approved the use of the PSA test in conjunction with digital rectral examination (DRE) to test asymptomatic pateints for prostate cancer. Men with symptoms of prostatism often undergo PSA testing along with digital rectral examination (DRE). In addition to carcinoma prostate, a number of benign conditions can also cause high PSA levels, like prostatitis, prostatic surgery (TUR) and sometimes benign prostatic hyperplasia (BPH).PSA levels increase with the increasing Gleason's grade in prostatic cancer.
We performed Tru-cut biopsies in 100 suspected cases of carcinoma prostate. 59 biopsies were positive for adenocarcinoma prostate, 35 had benign prostate hyperplasia, one was prostatitis and 5 biopies were inadequate. PSA levels were found high according to their Gleason's grades in ca prostate
Manovikas Biomedical Research and Diagnostic Centre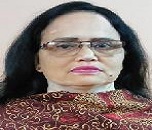 Biography:
K Mukhopadhyay has completed her PhD at the age of 27 years from Calcutta University and received postdoctoral training at Tumour Laboratory, Tokyo, Japan. She is the Chief Scientist of Manovikas Biomedical Research and Diagnostic Centre, Kolkata a premier non-government organization in the eastern India for training and rehabilitation of intellectually challenged children. She has published more than 75 articles in reputed journals and had guided 11 graduate students leading to PhD.
Abstract:
Lack of inhibition, poor decision making and scholastic backwardness are major weaknesses observed in Attention Deficit Hyperactivity Disorder (ADHD) probands. Extensive research indicates contribution of neurotransmitters, chiefly dopamine (DA)/ norepinephrine (NE) and hence, medications have been developed targeting these systems. However, due to broad variation in response, treatment is often discontinued. We analyzed role of DA/NE gene variants, DRD4 exon 3 VNTR, rs28363170, rs3785143, rs1611115 and rs4680, in treatment response. ADHD probands diagnosed following the Diagnostic and Statistical Manual for Mental Disorders-IV were evaluated by the Conners' Parent Rating Scale-revised (CPRS-R) to estimate the behavioral problems, inattention, hyperactivity and ADHD index. Peripheral blood collected from drug naïve ADHD probands, after obtaining informed written consent for participation, was used for genomic DNA isolation and analysis of gene variants. Probands were prescribed either Methylphenidate (MPH) or Atomoxetine (ATX) and post-treatment outcome was assessed using the CPRS-R. This pioneering study on Indian ADHD probands revealed more pronounced side effects after MPH treatment as compared to ATX. Gene variants showed correlation with MPH and ATX induced improvement. Quantitative trait analysis also revealed significant association between rs28363170/rs3785143 variants and response to medication. It may be inferred from the study that rs28363170 and rs3785143 could be major modulators for treatment outcome in this population; while MPH may be more beneficial in presence of rs28363170 10R and rs3785143 T variants, ATX treatment may provide relief in presence of rs28363170 9R and rs3785143 C variants.